I have a fridgidaire FDR635RBB0 dishwasher that will get stuck in the heat delay cycle and not advance when any individual or any combination of the three high heat (dry, rinse,wash) selector buttons are pushed. It works fine without any high heat buttons selected. I am assuming I need to replace the thermostat but my question is which one and where is is it located? I looked at the parts diagram at appliancepartspros.com and on the tub diagram there is a resettable thermostat part no.
154290204
at the bottom of the tub. There is also two thermostats on the door diagram. It lists them but does not show where they are located. One is the Temp Assure Thermostat part no.
154227805
and the other is just listed as thermostat part no.
154227808.

My question is which thermostat do I need and where exactly on the dishwasher is it located?

Thanks for any help!

Here are the three thermostats: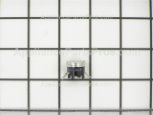 Resettable Thermostat
by Frigidaire
MFG Part Number
154290204
Temp Assure Thermostat
by Frigidaire
MFG Part Number
154227805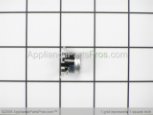 Thermostat
by Frigidaire
MFG Part Number
154227808